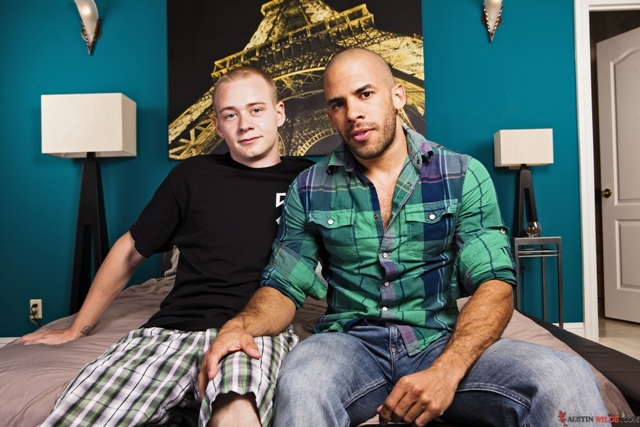 Austin Wilde says: Back in the saddle, Austin Wilde has a hot young first timer in bed with him in Joey Devero. Joey has never been on film or with a man, but he seems eager and willing to please as Austin rips off his shirt and begins to suck his dick.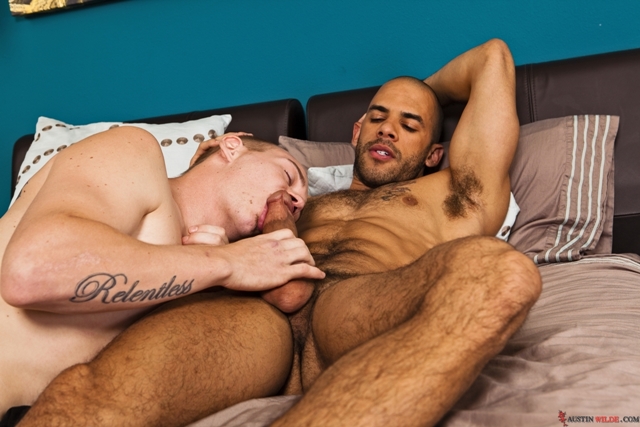 Luckily for him, Austin is no amateur, as evidenced by how quickly Austin's oral skills get the new comer hard. Flipping him over in a 69, Joey proves no slouch either.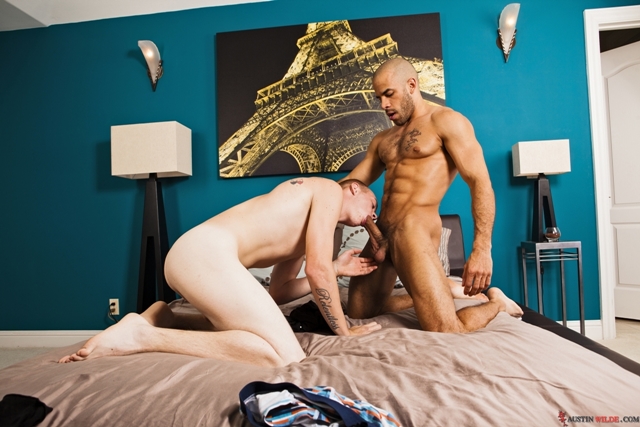 But it's when Austin slides his massive cock into Joey that Joey begins to have an epiphany. As Austin's shaft fills him up, Joey experiences pleasure unlike he's ever felt before, and it is obvious as he busts a load almost immediately.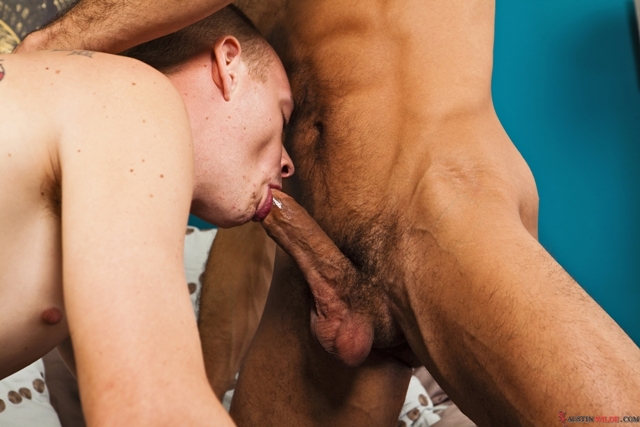 Showing no signs of slowing down, Austin continues to pound away as Joey strokes his cock further, and after doggy and going for a ride, Austin lays Joey onto his back where Joey cums for a second time, before Austin pulls out and explodes all over his quivering body.
Might be the first time, but it's obvious it won't be the last.