Dirty Tony says: Wayne Cadwell is your typical blonde surfer from the beaches of San Diego. As I strolled down the boardwalk one day, I noticed this smooth, muscle twink doing the "towel trick"; changing from his wetsuit into his boardshorts.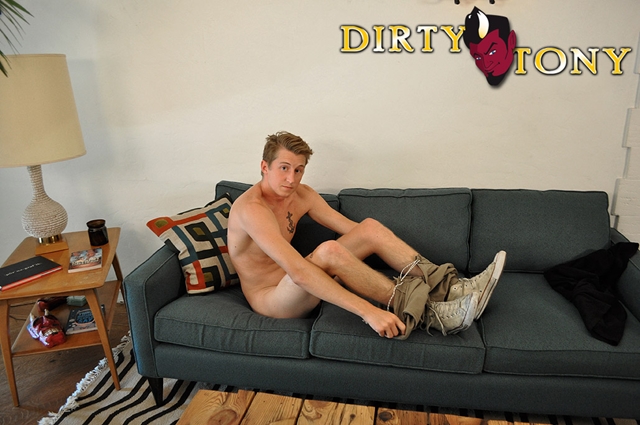 I stopped dead in my tracks and tried to be inconspicuous. But Wayne busted me trying to catch a glimpse of his junk. When he walked up to me, I thought he was going to tell me to "take a picture, it lasts longer".
Instead, this affable stud smiled and asked me why I didn't get closer for a better look. Since the ice was broken, I started chatting him up about being in porn. His eyes lit up and he practically begged me to bring him back to my casting couch right then.
When he starts rubbing his junk on my couch, I take my cue from our previous conversation and move a little closer for a better look. I can tell he's got a nice sized cock from the outline in his shorts.
He whips out his pink erect dick and stares me in the eye as he continues to give it a massage. I reach in to get a measure and he lets me grab the swollen chub with both hands. I can tell he's getting a little nervous.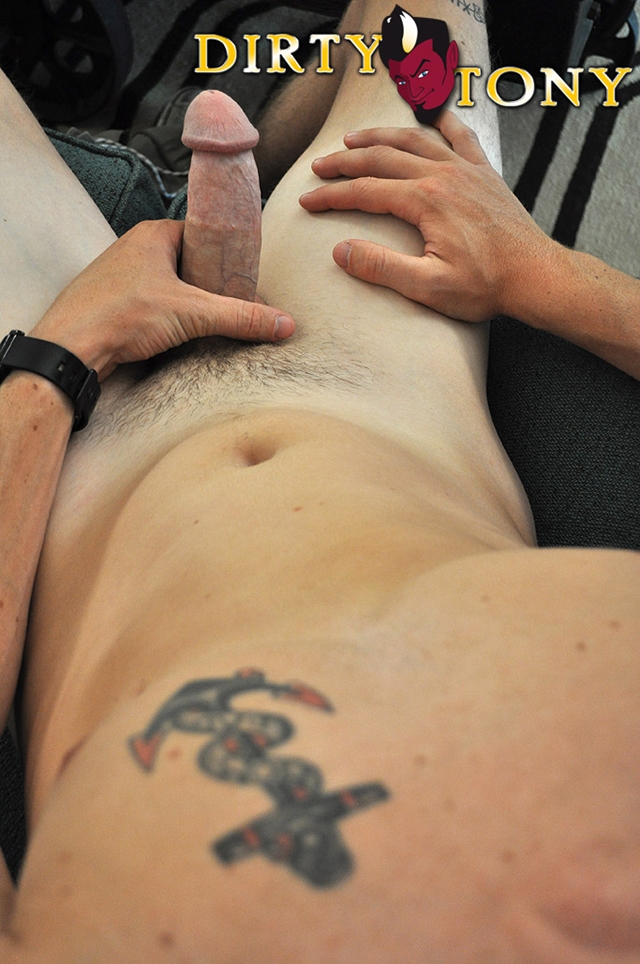 So I back off and let him do his thing. He's laying back on the couch, with his legs spread, completely comfortable jerking away. He starts to stiffen up and I can tell he's about to blow.
Big blobs of white bubble up from the head of his cock and dribble in between his legs. A giant load of it splashes onto the blue fabric while the rest of the pearly love juice drips down his cock and onto his hand. Get Wayne Cadwell video at Dirty Tony!