Dirty Tony says: Today I get aquainted with Zachary Perry on my couch and I ask him what kinds of things make him horny. He likes jock type guys, muscles, and smiles. He also shares a secret fetish of his. Zachary is totally into leather but hasn't had an opportunity for it to happen yet! Hmm, maybe I can help him out in the future! Zachary has some amazing stories and is pretty talkative, which I like.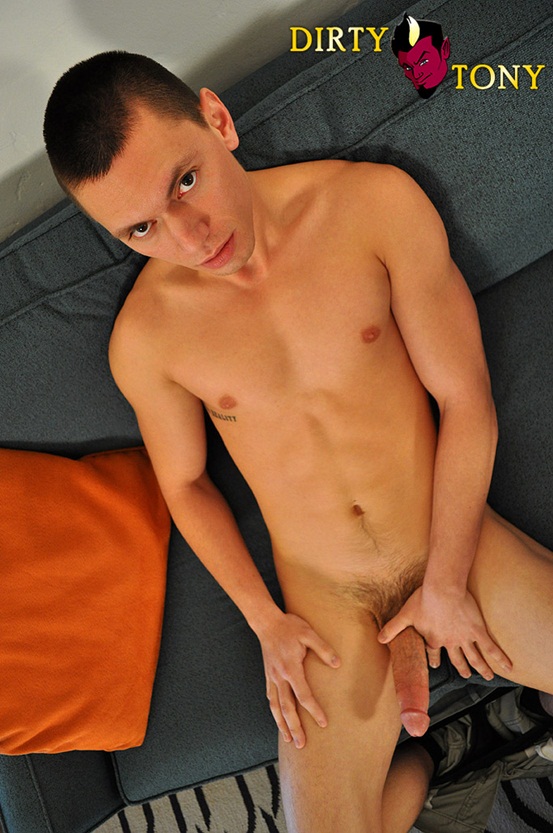 He tells his story about a time he ran into his ex and they ended up fucking in a public bathroom. Zachary admits to being more of a bottom and that he loves to get fucked. This horny cutie is ready to show off his goods so I let him kick back and do what comes natural. Zachary's smooth body has been chiseled by years of dance, working out and fucking. His chest has just the perfect amount of definition and his abs ripple down to a perfect pube patch.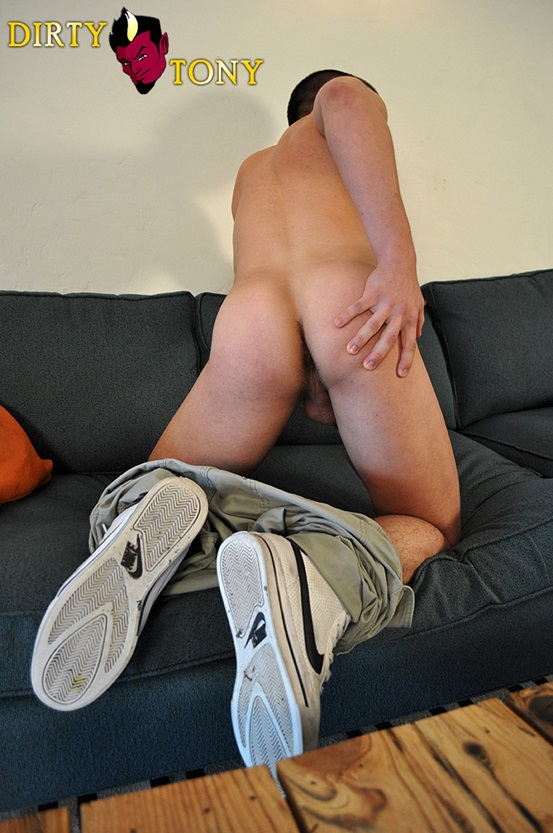 Zachary rubs on his crotch and I can see he is already hard just from talking with me. He unzips his pants and out pops his thick penis and soft sack. Zachary peels off his shirt then grips his tool and yanks it around while feeling up his soft skin and hard muscles. He climbs up on the couch and bends over, pulling his bubbly ass cheeks apart to reveal his hot hairy hole.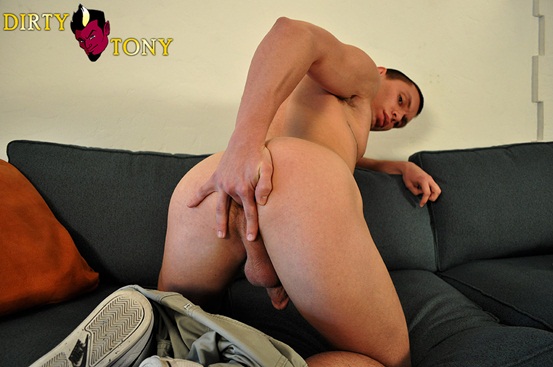 He teases his own hole a bit before plunging his finger up into his man cave. Then he kneels onto my coffee table and spits on his hand to lube up his throbbing erection. Zachary tugs on his taut ball sack and thrusts his hips up and down. He moans out and breathes hard as he explodes streams of cum from his penis head, landing on his belly and onto his light brown pubes. Like we said Zachary Perry is a bottom and that just loves to get fucked. Get this video at Dirty Tony!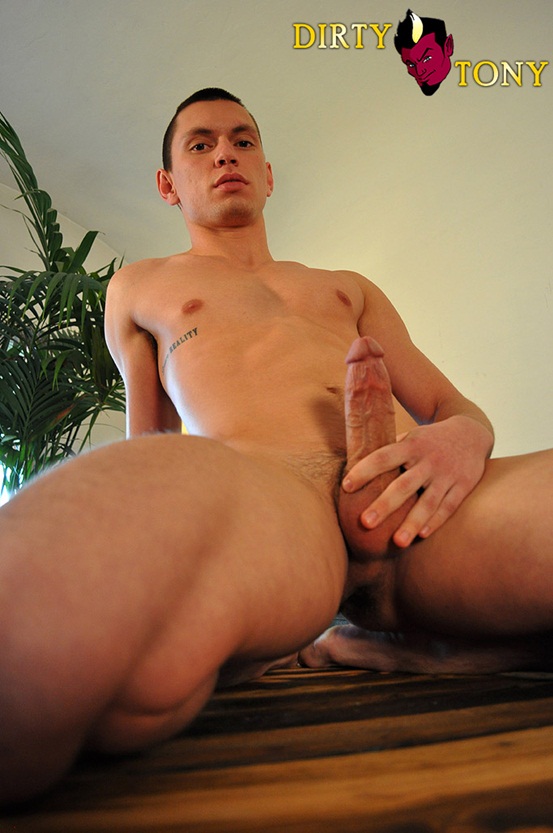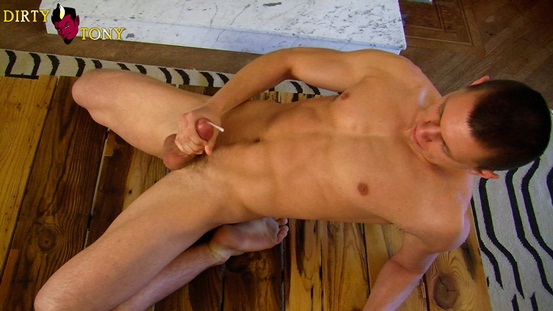 *
Originally posted 2012-06-13 19:25:48. Republished by Blog Post Promoter