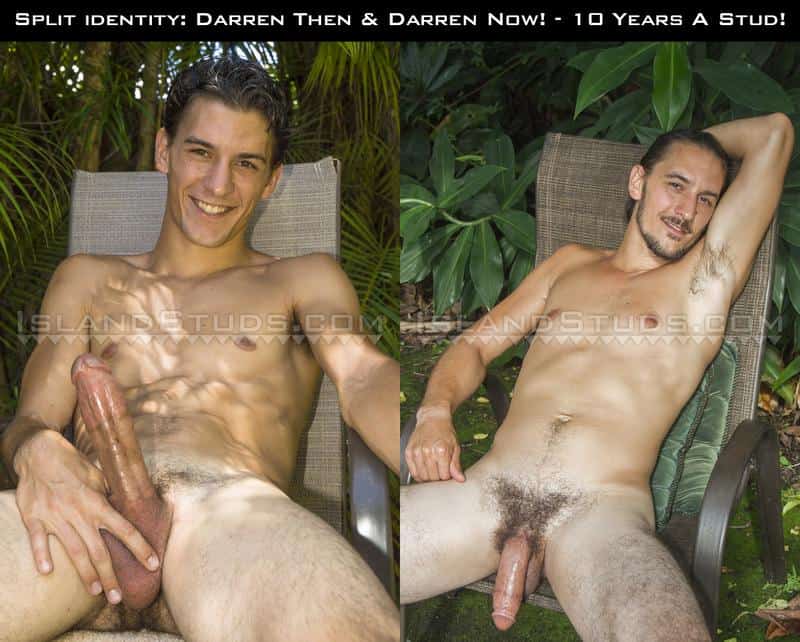 Sexy big dick Darren returns to Island Studs check out him jerking his huge 9 inch dick now and then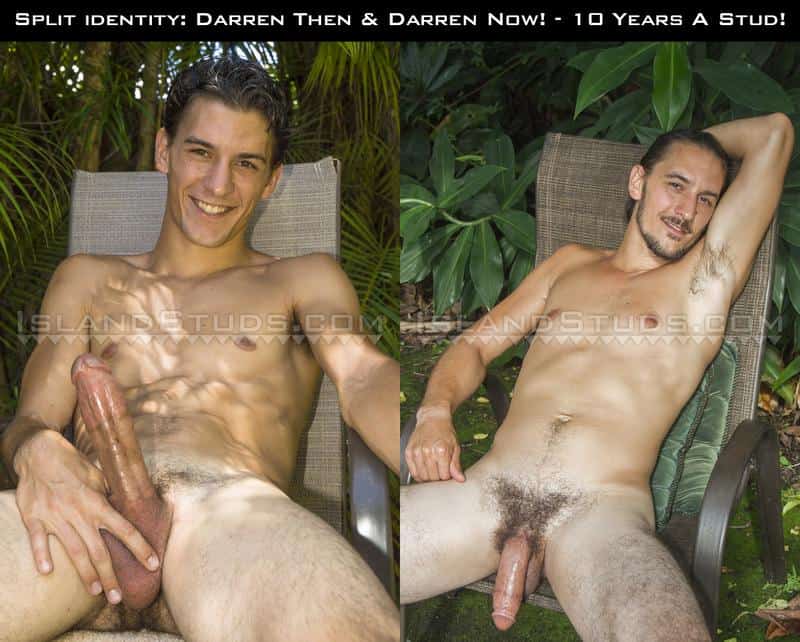 Island Studs says: Darren is back and he's packing his huge 9-inch dick to make scene number 8 after doing 7 sexy scenes when he was just a young pup in his early 20s.
The very popular ripped clean-cut boy-next-door went M.I.A. for a decade, until today.
To celebrate his return, you are going to see a completely transformed that literally covers 10 years.
Big Dick Darren went from bright-eyed, 22-year-old, clean-shaven, tan, buff, super dreamy Waikiki lifeguard and surfer with perfectly cropped short hair, to a handsome rugged bearded hunky 32-year-old.
Professional movement coach and father of one, with an edgy new look including long beautiful jet black hair which he ties up neatly in a big man bun for most of the shoot, yet still sporting the same radiant smile.
He shows off his low-hanging balls, impressive 9-inch daddy dick surrounded by a full bush of dark cock and ball hair, hairy athletic thighs, amazing creamy white muscle butt.
With his powerful pisser hottie hunk, Darren seduced us over a decade ago.
If you have not yet seen young Darren's four solo jerk-off videos and "Jerkin' Bros", the viral monster cock Stroking boy-on-boy wank off duo he did with his buddy, 9-inch donkey dong super cute, 18-year-old Brian.
See also the pounding hot duo action of "Football Nude" with handsome Local Boy, Kaleo.
Welcome big dick Darren today and catch all his eight hot updates.