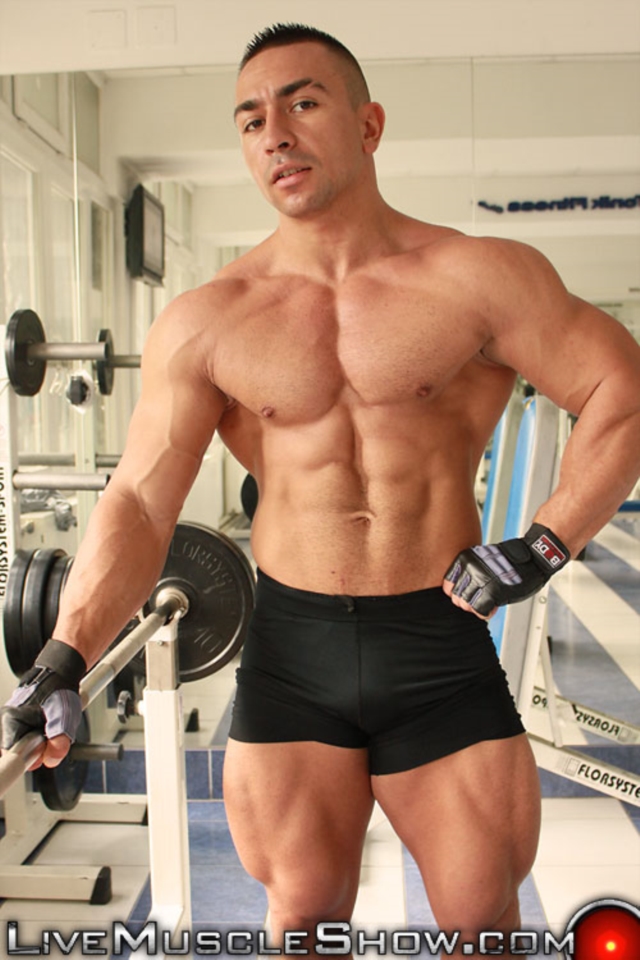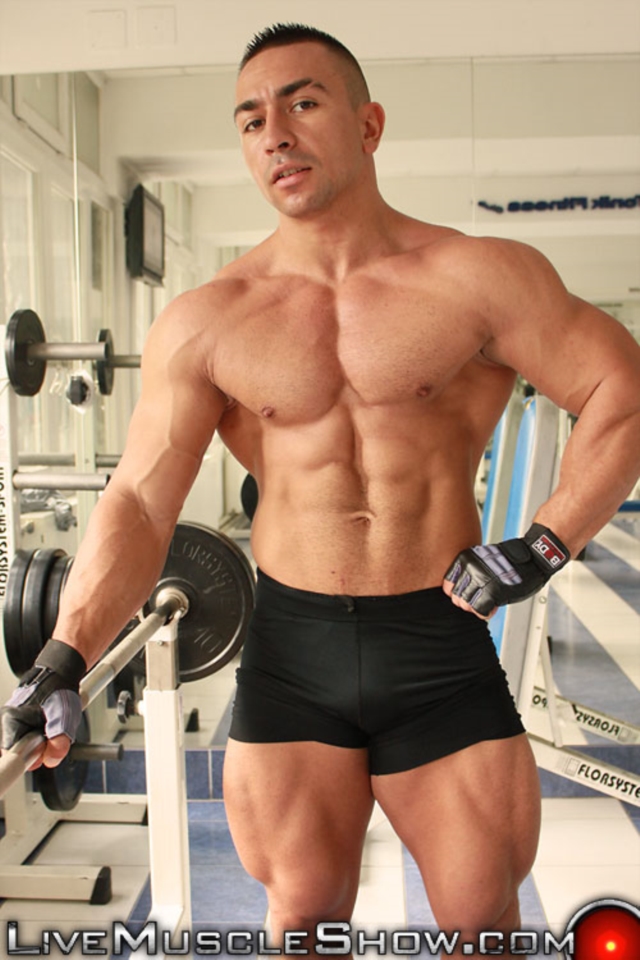 Jack Osborne stats:
Age:24 years old, Weight:220 lbs, Height:5'7 ft, Chest:51 in, Waist:35 in, Bicep:19 in, Thigh:29 in, Lang:English
Live Muscle Show says: Jack Osborne is a cute and sexy competitive bodybuilder who also just so happens to have a playful side to him and an insatiable desire to perform and entertain others. Yes, at any given moment, 'Titanic Jack' loves to perform feats of strength, like lifting his friends into midair, bending steel bars, ripping shirts to pieces, and crushing, squashing or breaking things that would be impossible for any ordinary human being.
When it comes to destruction through brute muscle force, you name it and Jack will do it… frankly, because he's got a body that built for it. Jack's body is rock solid, complete with HUGE forearms and biceps, big round wheels, deeply cut abs, bulging shoulders and traps, not to mention a tantalizing muscle ass.
Take a closer look and, quite simply, you may just want to jump through the screen and squeeze Jack's muscles, for yourself. Accustomed to competing and being on the stage, Jack is great at flexing, posing and performing, and he wants to perform for you.