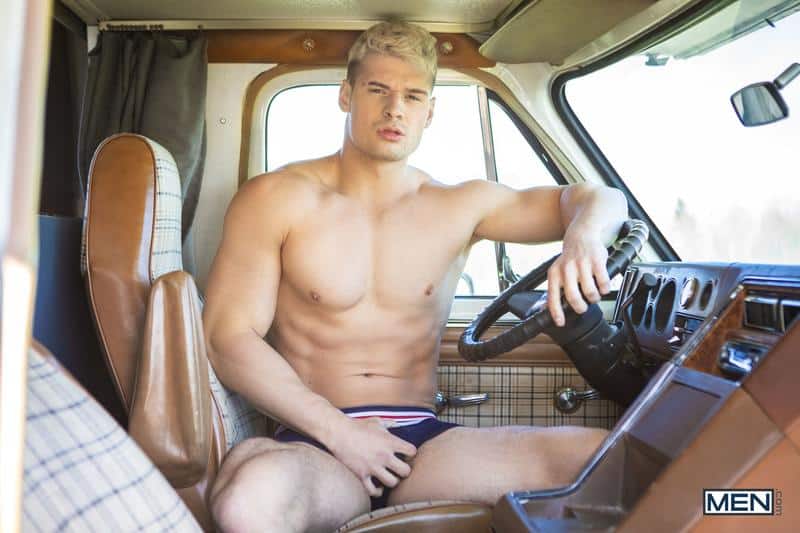 Sexy Latino muscle hunk Dante Colle's huge raw cock barebacking hottie stud Johnny Donovan's bubble ass
Men.com says: We all need the D, even or especially your hole.
Johnny Donovan decides to try it out for himself after reading about the benefits of Vitamin D for where the sun doesn't (usually) shine, so he heads to the balcony and upends his booty in pile driver position.
Upstairs neighbor Dante Colle gets an eyeful, and after the guys flirt, Dante joins Johnny downstairs.
After seeing what the Vitamin D did for Johnny's hole, Dante's drawn to lick it, then penetrate it doggy style.
Johnny's vitamin-fortified ass takes every inch of Dante's D in piledriver, then the bottom sucks Dante and gets his face covered with some Vitamin Cum.
Dante pounds him in missionary as Johnny jacks off till he blows his load, and the top's got some more jizz for him!