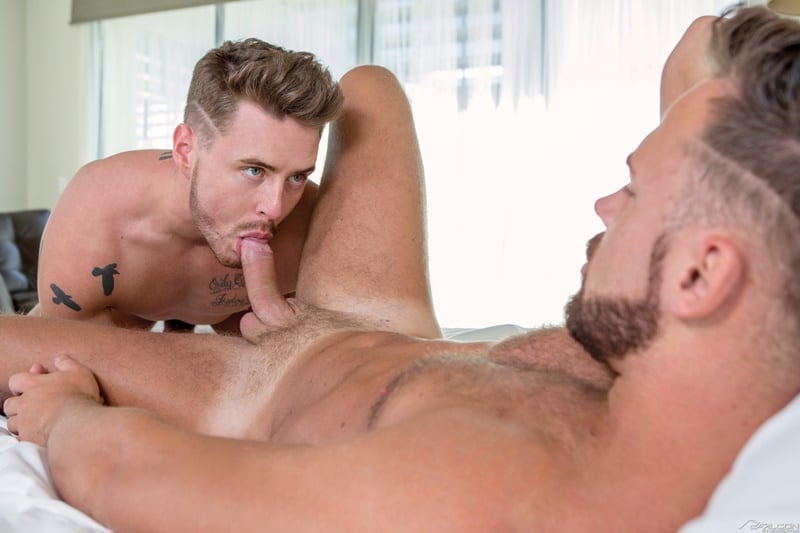 Falcon Studios says: Josh Moore seems to have the upper hand over Logan Moore in an impromptu wrestling match in bed.
The fun is just beginning for the lucky studs and as the wrestling subsides, they lock eyes and Logan relents to start exploring Josh's hard, ripped body.
It's not long before Logan finds his way to Josh's fat, uncut dick and goes to work making it extra hard.
Josh is eager to taste what Logan has to offer and returns the favor with a nice long suck session of his own. read more
Originally posted 2018-03-13 03:33:08. Republished by Blog Post Promoter