Muscle Hunks – Wade Trent the ultimate muscle bodybuilder nude!
Wade Trent the ultimate muscle bodybuilder nude!
Muscle Hunks says: Wade Trent has all the ingredients necessary to put him at the top of his bodybuilding game. He is one sexy muscle dude, with his boyish grin, slightly tousled hair and big muscle body makes him one of the world's foremost muscle studs.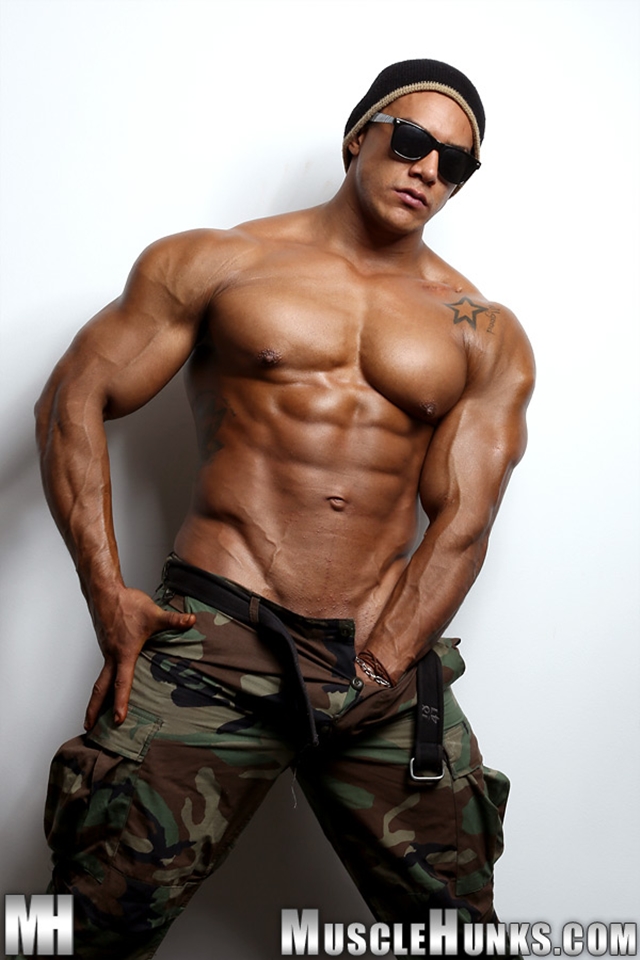 Check out his body, astonishing lat-spread sweep, cannonball delts, heavy-duty biceps, and pylon-thick quads. He is one super muscled hunk of meat. Despite his young age, Wade continues to go from strength to strength and he just loves to show off his body in front of the cameras.
Get him naked and well he is a law unto himself. He has huge pointed nipples that could feed a nation, legs the size of tree trunks and a ripped torso that has to be seen to be believed. And each time this muscle pup just gets bigger and sexier.
His bubble ass is firmer than before, plenty of gym work has gone into perfecting his rear, clearly. His abs are more defined like crevasses on a glacier, plenty of places for his huge cum load to trickle down and settle. A couple more tattoos have appeared dotted around his muscular frame. I love the star on his shoulder, he clearly knows he has got what it takes and isn't afraid to show it.
Over at Muscle Hunks this is Wade's second shoot, the first ended with an explosive cum shot this second is equally as impressive. Such an energy release it would be a shame to keep all that pent up energy untapped for long. Keep an eye on Wade Trent as he just gets better and bigger each time he gets his clothes off. A night in the sack with Wade Trent would be any gay muscle man's dream. He is our muscle pup dream boy!